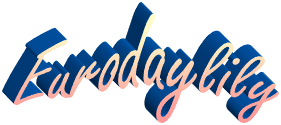 Venuscorner One moment in time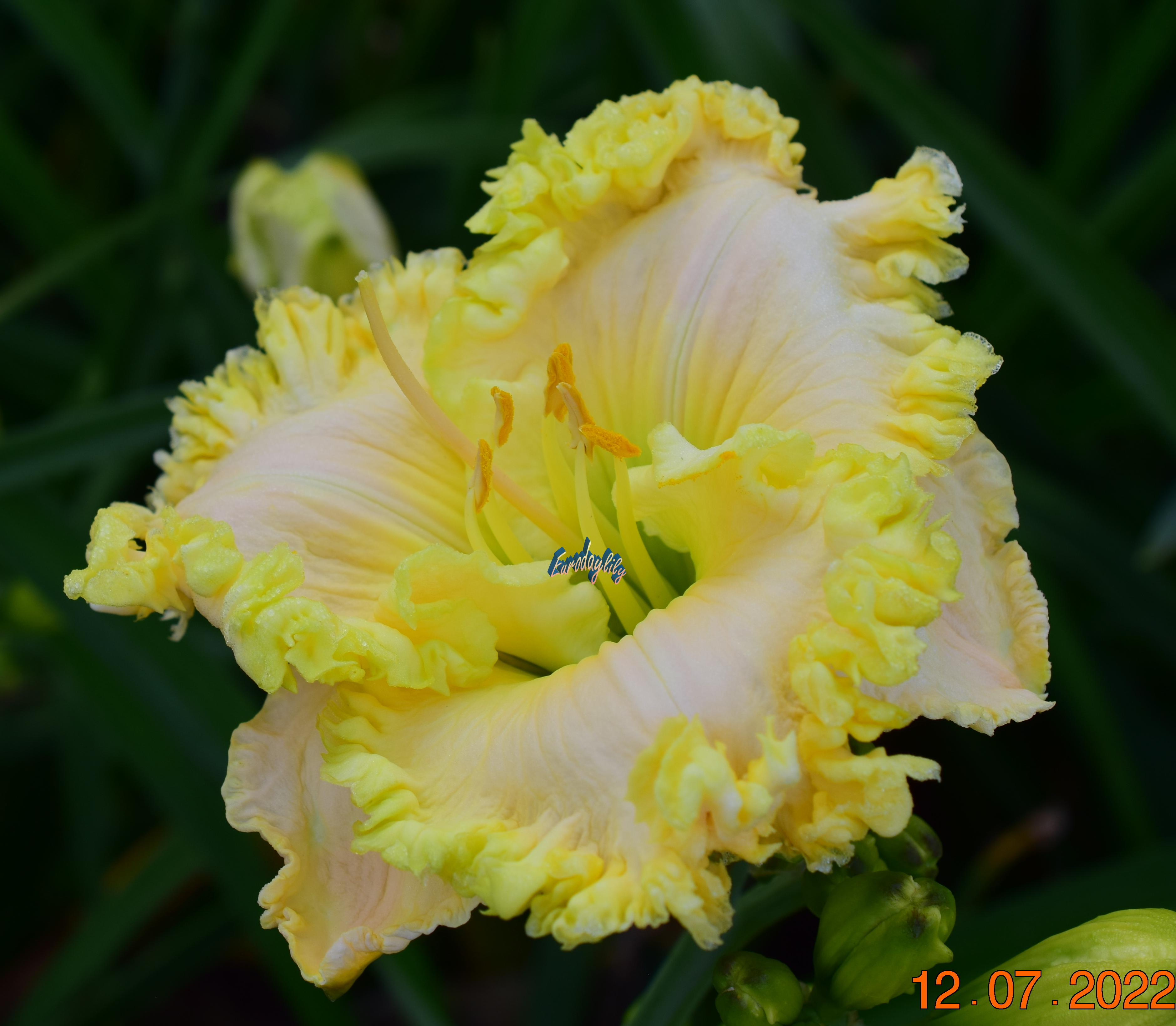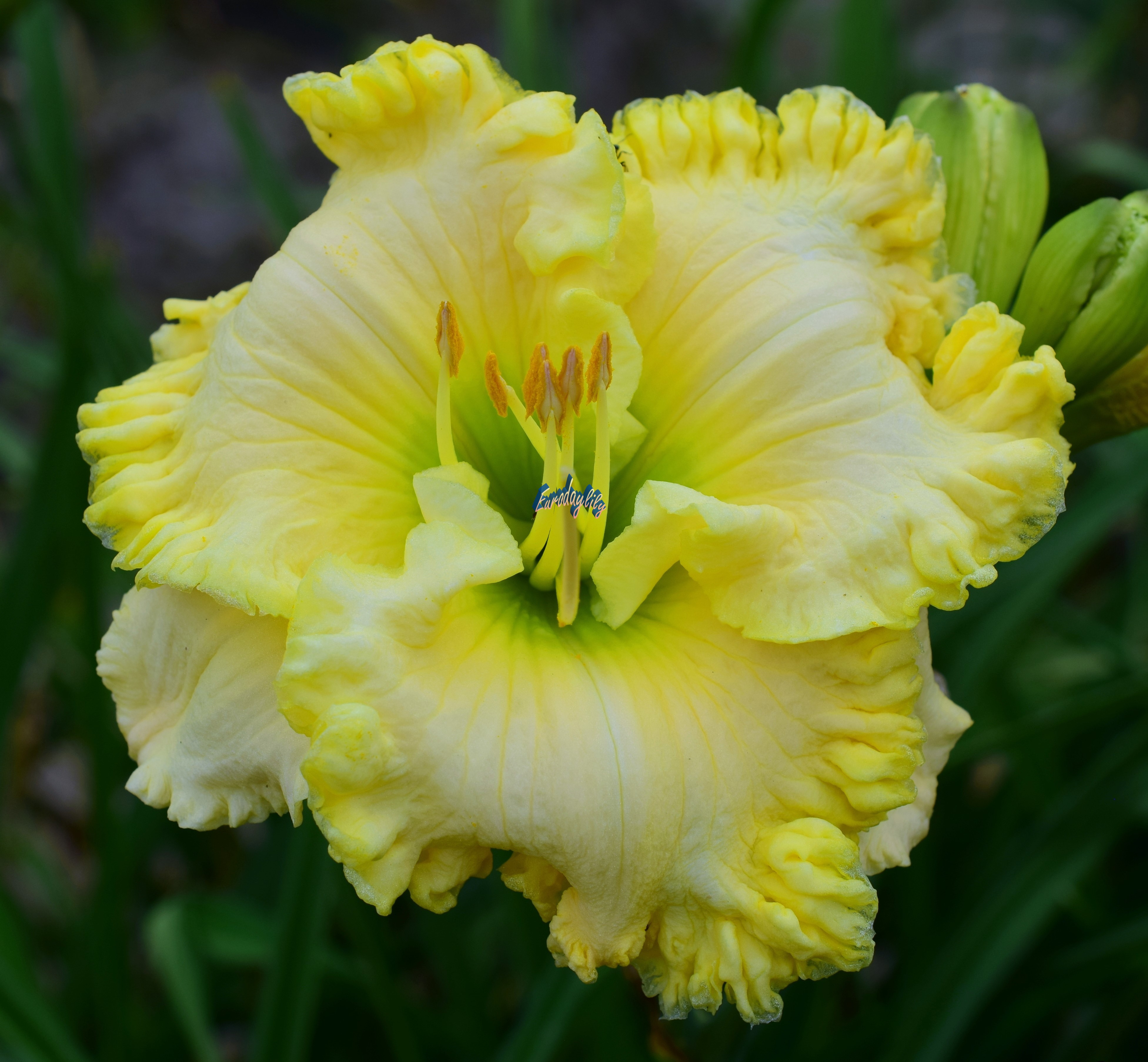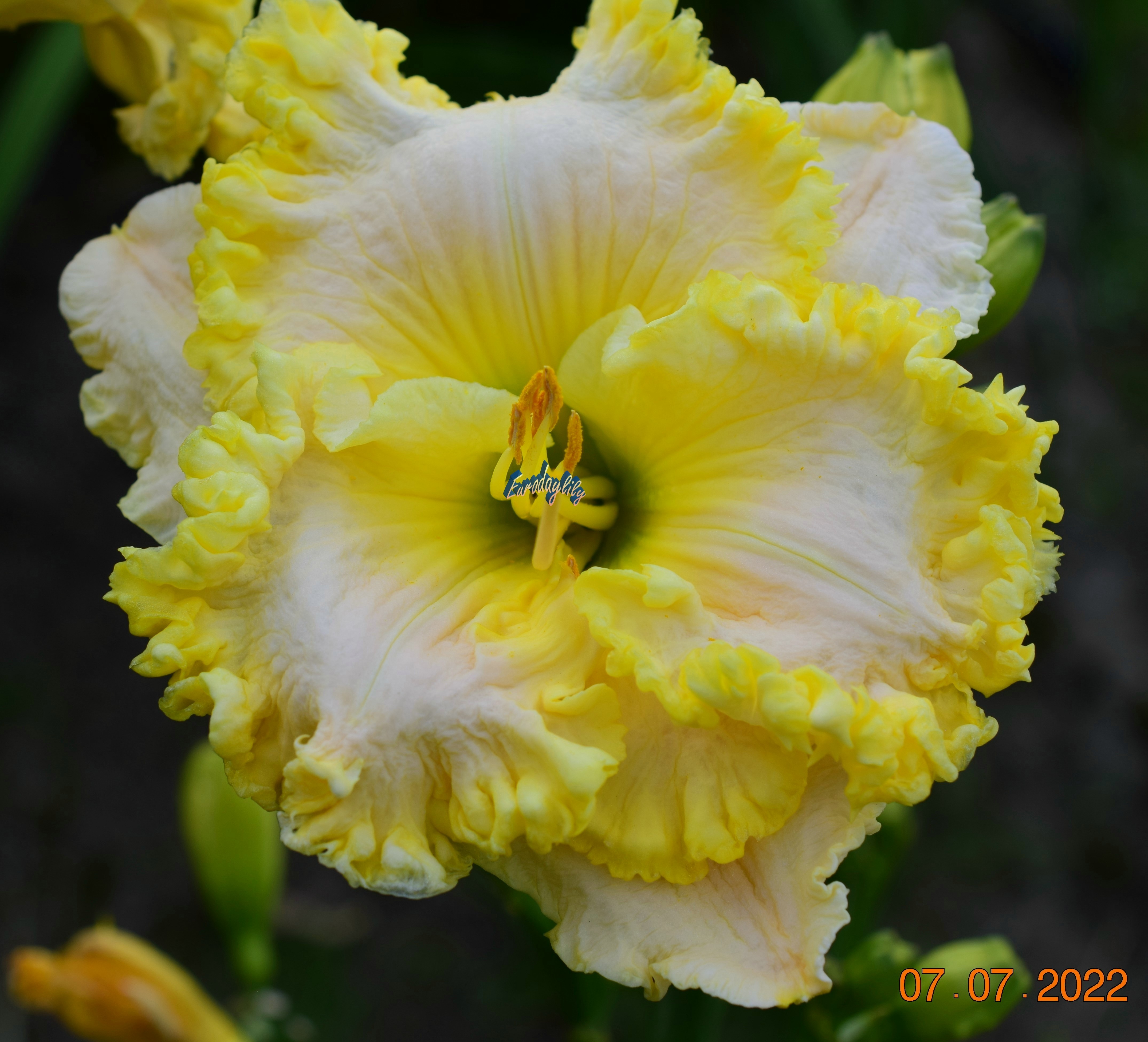 Tetraploid (Shimmering dawn x Land of Glory) Dormant, rebloom.
Height: 30 inches, 6,5 inch flowers for 2 months.
Average to set pods, strong pollen.
Ivory/yellow flowers with a consistent huge gold edge and dark green throat.
At over ½ inch gold edge no hanging or water spotting, nothing but elegance and style.