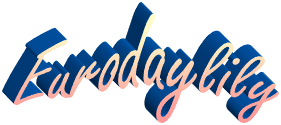 Venuscorner Designed on ice cream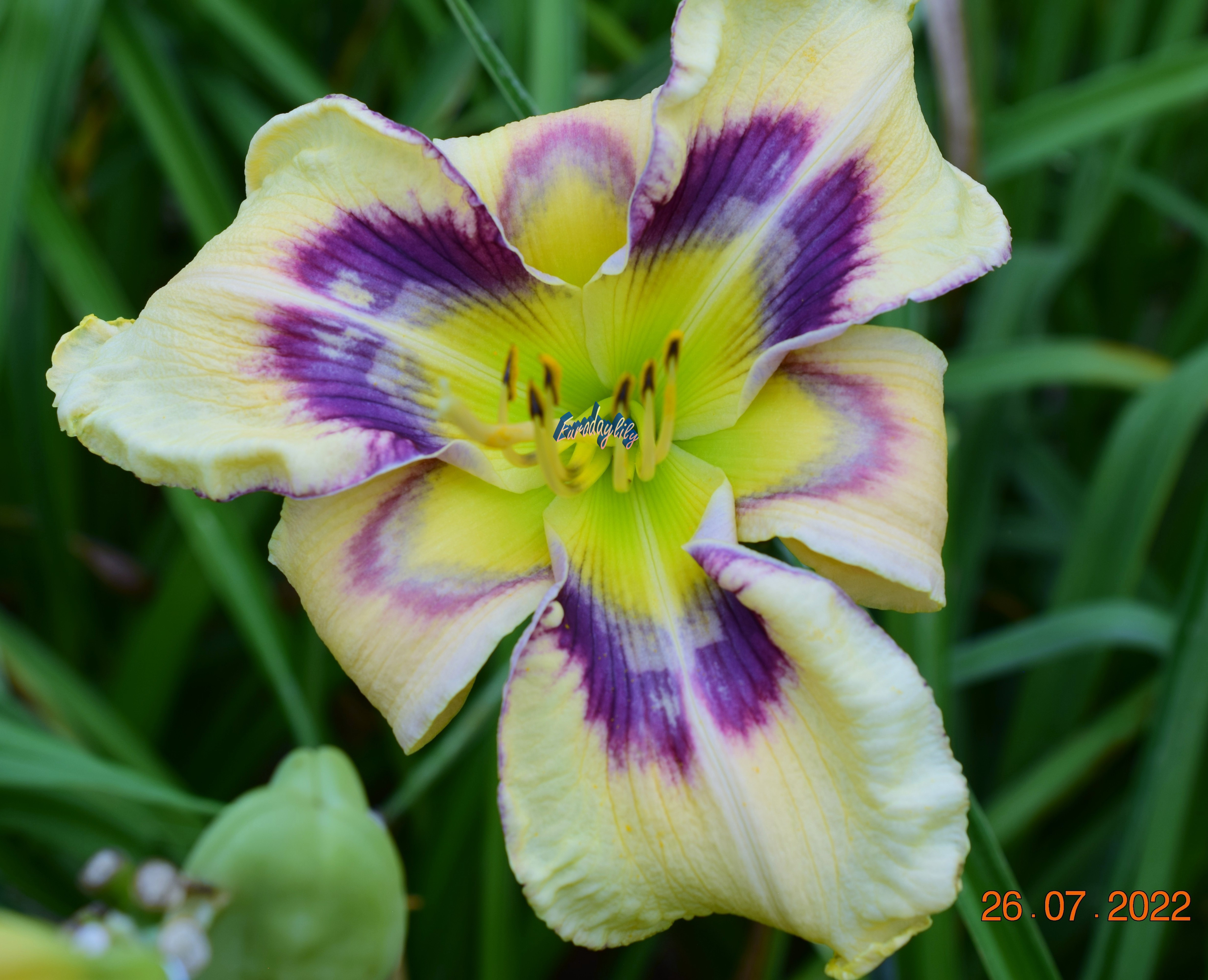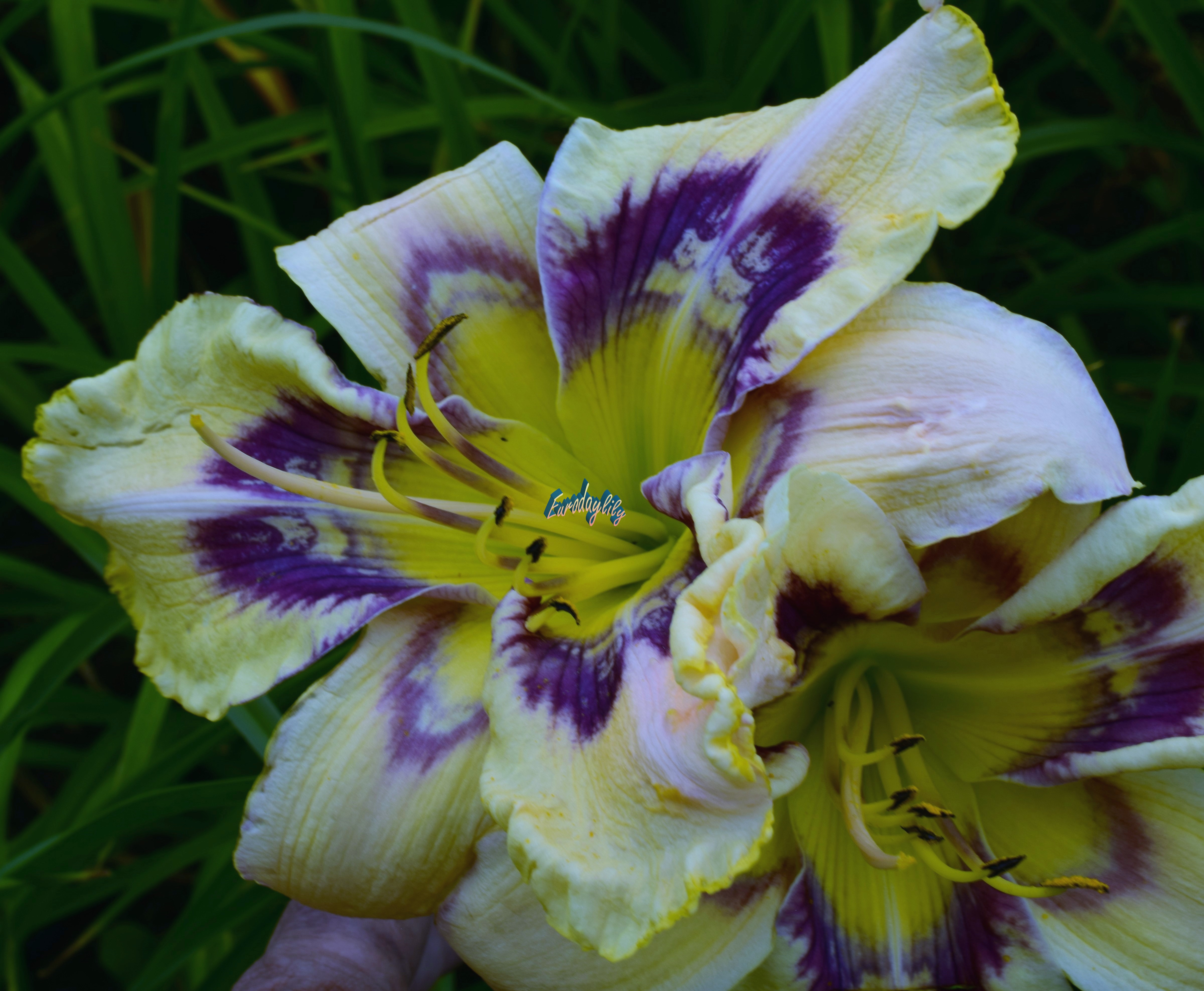 Tetraploid (Tattoo x Four beasts in one) Semi-evergreen, rebloom.
Height: 35 inches, 7 inch flowers for 6 weeks.
Easy fertile both ways.
Clean vanilla ice cream color with consistent violet/purple pattern eye zone and matching picotee edge,
contrasting lime green throat. The large light-colored flowers provide a highlight in the garden.